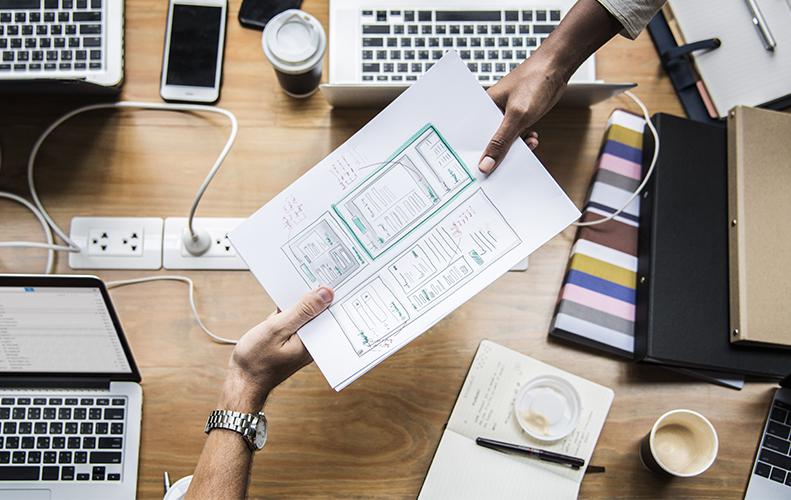 As mentioned above, the price category of the cost of the site is very high and there are reasons for this. Determining the type of site is not enough to determine exactly how much a site is worth, as to determine the exact price, you need to consider the following main factors:
1. Type of Internet resource. One of the most important factors to determine the site's price. Depending on whether this is a landing page or an online store, the extend of work will be completely different. If you decide to launch your first business on the Internet with a small number of products, then you should take a closer look at the landing page, so you will save a significant part of your budget.
2. Hosting provider. Hosting is where all your website files are stored. There is a huge selection of hosting providers now. What you should pay attention to:
When choosing a hosting, you should always proceed from site traffic. For sites with traffic less than 1500-3000 people per day, it is quite enough to purchase a virtual hosting. Its essence lies in the fact that on one server, there are several sites along with yours, and they all share the server's power among themselves (processor, memory). The cost of this hosting is from 2 to 10 USD.

Disk space — the more, the more expensive. For a small site, 1-2 GB is sufficient.
3. Quantity of pages with unique design. This cost factor directly depends on the type of site you choose. The more pages, the more time it will take to develop and implement the design and the more it will cost to create a website. Here is the approximate number of pages for different types of sites:
Landing page – 1 page.

Site business card — from 3 to 10 pages.

Corporate site — from 10 to 50 pages.

Online shop — from 50 and more pages.
4. CMS site. This is a control system (set of scripts), the main task of which is to edit and create all the content of the site. Now, on the market of IT industry there is a huge number of CMS with a large mass of implemented functionality, and the abundance of functions is not always justified in practice, as in most cases they simply will not be useful to you. We advise you when choosing to turn to the web studio, since the CMS (engine) of the site is what you will have to work with in the future, and to customize the content management system specifically for your tasks and cut off all unnecessary things, only a professional web studio will be able to do.
5. Implementation of modules. For a more enthusiastic and convenient viewing of your web resource, you can resort to additional implementation of modules on your site. And although, the prices for the development and implementation of modules are quite expensive, let's take an example of an online store and consider what modules you need in order not to waste your extra budget. What do you need:
Connection of the payment system on the site.

Online chat.

Module «Mailing» (allows you to create a base for mailing to potential customers by mailbox).

Module «Site search». Created so that the user can instantly find the product that he/she needs. One of the most popular modules on the internet and very useful.

Module «Blog». A great tool in the hands of an experienced user. The blog will help to present information and news from the first person, which, first of all, will positively affect the reputation of the site. With the correct presentation of information in the blog, you can attract new customers, and this can become a source of income.

Module «Reviews». Gives the possibility to Internet users to leave comments, suggestions, notes.
6. The amount of prepared and posted content. Yes, of course, you can write and implement content on the site by yourself (guided by the fact that you know more than ''some'' copywriter), but to write a correctly SEO optimized text that not only will be pleasantly readable for users, but will also advance you in top search engines can only a person with a deep understanding of SEO-promotion. This is probably the case when you should fork out and contact a professional SEO copywriter.
7. The number of the language versions of the web resource. It all depends on your audience and the scale of your promotion. If you run your business in one country where a significant part of the population speaks one language, it is worth making only one language version of the site, thereby saving a part of the budget. In the future, you can always add a language version.
8. Urgency of execution (projects "for yesterday" are always more expensive). Everything is simple here, if the project is urgent and you need to do it in a short time, you will have to overpay.
9. The number of specialists involved. A factor that deserves special attention. When creating a website, there are many stages from programming and website design development to SEO specialists. Here you can save some money by contacting a webmaster who can take on almost all the work, but in reality you get a second-hand Internet source and users are unlikely to like it. Advice, if you are developing a large project (online store), then programming, design and promotion should be carried out by different specialists, this will increase the uniqueness of your Internet resource both in the eyes of users and search engines.