What is Google Ads for?
Google Ads works by selecting keywords that bid on frequency - the more frequent a keyword, the higher the bid, because there is more competition. The system works according to the auction model. During the auction, the advertiser determines the maximum amount that he can spend per click - this is CPC, that is, the cost per click. Another solution is CPM (cost per mille) - cost per 1000 showings, this solution works for ad networks and YouTube ads. Quality Score is also an important factor in bidding. After all, Google wants your ads to be truly relevant to your audience, that is, when the searched and found match. The Quality Score can be checked for each keyword, and the maximum possible value is 10. If your Google advertising is good by quality, you have a chance to be higher than your competitors and pay less for your campaign.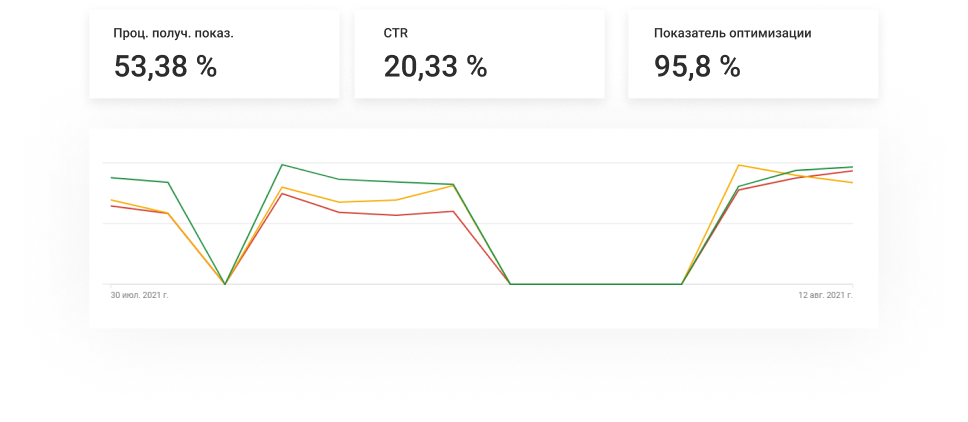 No minimum nor the maximum amount you should spend on Google AdWords. Everything must be adapted to the expectations and capabilities of the client - the business goal and the available budget are important here. However, experience has shown that advertising on Google is really effective, and its price pays off in full. In this context, it's worth talking about ROI.

So ROI is an important issue. ROI measures the cost per conversion value at the level of each campaign element. Thanks to this, we can evaluate the effectiveness of this or that element, compare it with others and draw conclusions for the future.

Advertising is placed on the site depending on its content. Thematic link to the page on which it is displayed means that we are shown to the user when it is important to him. Each contextual ad needs its own unique landing page that the user is taken to when they click. Then the only step to success for him is conversion. Remember that Google ad does not affect user's privacy.
In Google AdWords, potential customers see your ad only if they are interested in it. Therefore, advertising must exactly meet their expectations, respond to their requests and needs. When creating content, first, you should take care of the careful and accurate selection of keywords and ideas. You should think about what people looking for your product are typing into the search engine, what they care about the most.
It's important to focus on your company's greatest strengths. In the content of the ad (and when using additional extensions) it is useful to communicate what distinguishes this offer from that of competitors. This can be, for example, the availability of a limited collection or the current discount on purchases, free shipping or immediate delivery - then your offer from the first lines of text will seem more attractive than others.

When shopping on the World Wide Web, consumers are product-oriented, that is, they pay less attention to the website offering the product, and instead focus on choosing the best and most visible offer.
It is worth ordering contextual advertising in Google in order to attract users to your website who are actively looking for products or services similar to yours. How can you imagine a more promising group of potential customers?

The matter is, of course, a little more complicated. You need to customize your ad campaign to direct the right people to your site - and here keywords play a dominant role that matches the desires of potential customers who are ready to buy. However, the potential for use is broader.