There are many people who want to own a  website among the huge number of network users. Everyone has his own goals. Someone wants to create a business card site — a website consisting of several pages that succinctly describes the person and the services he provides. Other people want to start a blog or even to create a complete online store. Every year it becomes easier to design a website. This contributes to a huge number of services that provide the ability to create the website. Similar sites-constructors provide the user with a set of intuitive tools to create a website. Of course, you should have a minimum set of knowledges in website development. But even then the almighty internet will help you. A huge number of lessons, tutorials and step-by-step instructions can be founded in free access in the network and will help you to build a web page.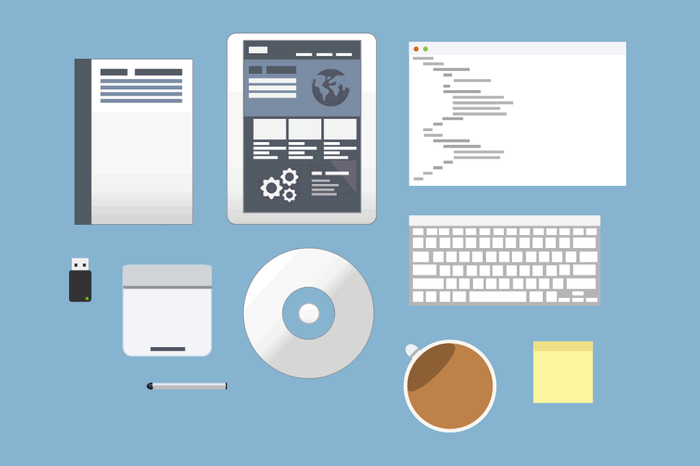 Of course, without knowledges of CSS and  HTML it becomes difficult to achieve anything. However, for beginner users this is completely optional. Theoretical knowledge can be avoided and we can proceed directly to practice. You can create your page very easy quickly. Everyone just needs some time to learn the technologies written above, but practice is the best learning. Therefore, the theory can be put off. Arm yourself with the website builder and begin to design the page.
Website builders.
Such services are ideal for beginners who do not know anything about the websites creating. Site builders will help you to comprehend the basics of web development and you will understand how work different systems without deepening in programming languages.
Lets analyze the most popular CMS systems that can help to create your service.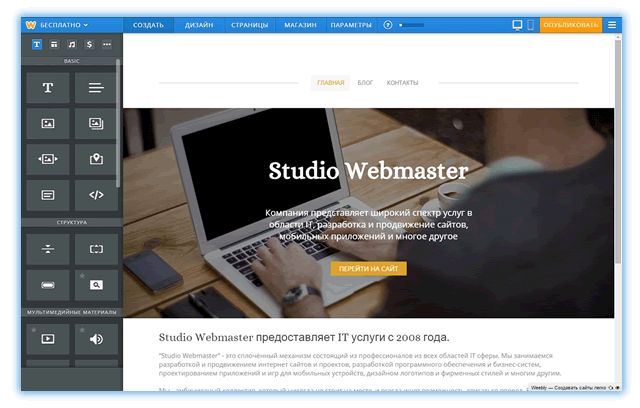 Weebly platform will help you create a full website and something more than just a blog. Weebly provides an easy interface that is able to support slideshows, audio, video and map integration. Among other things, using Weebly you will be able to choose a second-level domain site.weebly.com (net/ru...), will be able to insert pre-made scripts (CSS or HTМL code). This feature will extend the functionality of your website and you will be able to manage easily the content. Definitely, for beginners will be convenient the Drag and Drop feature  that  helps to create easily sites using the "drag and drop".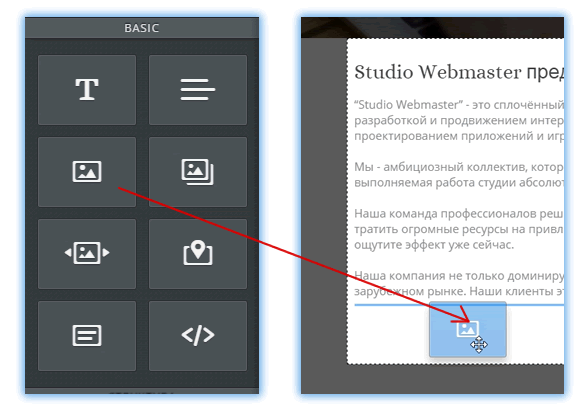 For your choice there are given more than 100 of well-designed themes for website design. Quality and timely technical support of Weebly service will always help to resolve quickly all the problems. Built-in image editor will allow you to convert images according to your desire and the absence of ads will not irritate your users.
These are just some main features that Weebly provides to its customers. This service is ideal for beginners wanting to create their first website. Another one well-known website builder is CMS Wordpress. For sure you know the main fact that determined its popularity.

What do we know about the Wordpress? At-first, it is simplicity and ease of initial setup and installation. Among the countless templates you will find exactly the one that will suit you. A large amount of resources devoted by Wordpress will allow you to constantly improve your knowledge about this CMS. Website management on this engine is convenient and intuitive, and just some skills will help you to develop any type of website. Simplicity and usability is the main advantage for both beginners and for users that have engaged for long in the creation of websites. After the designing of a website you can not worry about its subsequent maintenance and its content. The engine is suitable for creating blogs and news sites with constantly updated information. The functionality is extensible by adding special plugins and Addons..
However, despite the advantages of creating websites based on CMS, there are some obvious flaws that will not allow you to achieve the desired results. The extremely limited service will certainly be simple to learn, but your site will remain at the level of a lightly childrens crafts. In addition, you will encounter a high load on the server even with a small attendance. Constant conflicts between the required plug-ins are only going to annoy you, and for the normal functioning of the website, you need a huge number of additions. Website made in CMS, as a rule,  is very difficult to monetize. So, if you want to create a website for your business or to earn money with it you need a full website created by professionals and experts on business. Studio Webmaster offers quality services not only on website development but also the development and maintenance after the release. The team of professionals develops the websites of various orientations, conducting systematic analyses on its promotion and the extension of audience. Website promotion is a very difficult process. Studio Webmaster has a special SEO Department  that will bring your website in TOP of search engines. Do not spare your money on the website, which will bring you much more income because saving 200$, you can lose thousands in the following months. Such work should be provided to professionals.