In 2016, Studio Webmaster company is celebrating a special anniversary. This time, a memorable date is associated with three employees who work with us for the biggest time. During the last 5 years at our company work Zglavoc Elena - the head of Human Resources Department and Marina Yakovleva - the head of Webdesign Department. In turn, Semyon Kushnir - the head of Web programming Department also notes the jubilee. Studio Webmaster had built a strong and productive professional relationship with Semyon 3 years ago. In this regard, the company presented to the heroes of the date colorful personalized wine bottles and other fine gifts with a special distinctive signs.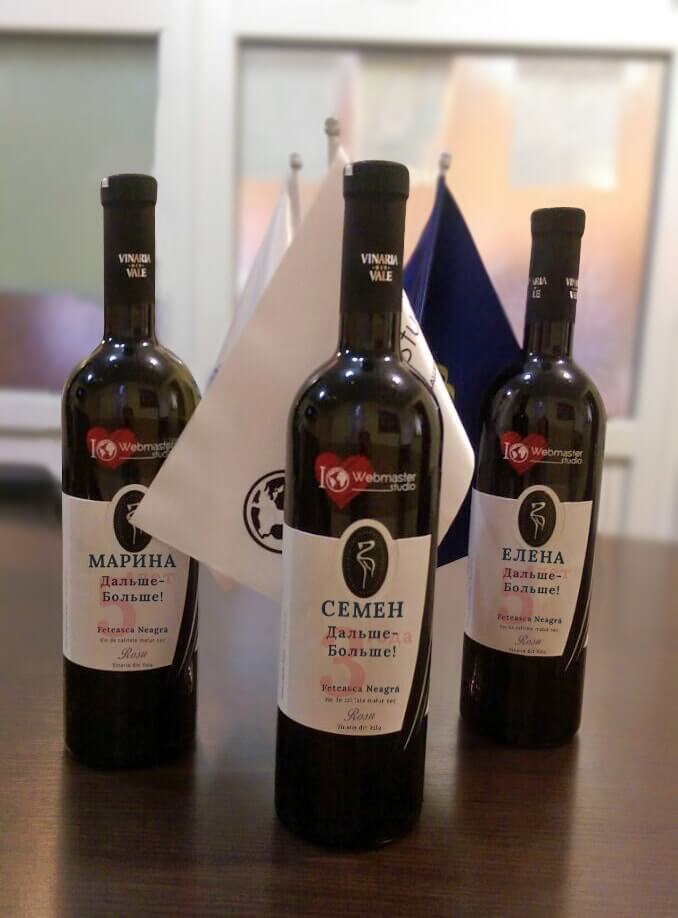 Staff old-timers is an important part of a truly successful company. Their presence means that the company is able to unite permanently people with different skills and experiences for the one purpose. Without old-timers there is no company history and special culture  of the internal world that is formed in each enterprise from day to day, from month to month and from year to year. Staff old-timers is the credibility and support of an enterprise. We ask them for advice. They give us lessons for professional skills and for the overall employment literacy, principles of cooperation and mutual assistance.
 
Fortunately, Studio Webmaster company is rich by such employees. It is noteworthy that Elena, Marina and Semyon after 3 and 5 years of working experience reached the management positions. All of them started like everyone else form the rank of ordinary employees. Over these years the company has managed to implement many complex tasks. Many projects were created for the first time while almost all the ideas had no analogues prior to that. Therefore, all who happened to work in the firms creative team has become a pioneer whose work significantly influenced the Studio Webmaster level of development. Today, Elena, Marina and Semyon are  the leaders of the entire company.They symbolize the best characteristics of company and symbolize its famous advantages - development in a wide range of skills, professionalism and an unwavering commitment to excellence. It becomes too difficult to imagine what would have been the company and its major successes of  the recent years if there were not them.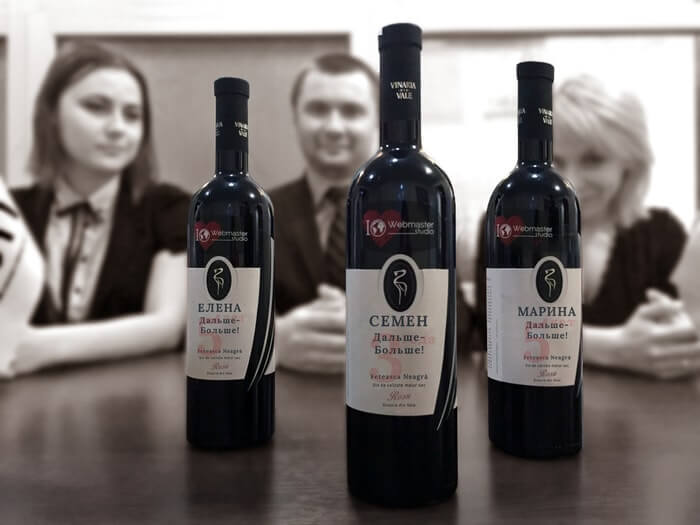 5 years together and that is just a beginning! Further we are expecting for more accomplishments and achievements in career. The company Studio Webmaster is always striving to create an environment in which every employee will be able to develop his qualification in the most dynamic pace. Next year the number of old-timers will be much bigger. All these means that Studio Webmaster is moving in the right direction